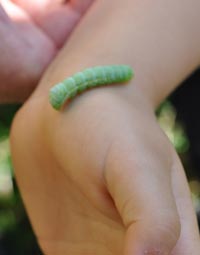 Every day at Frog Pond provides countless opportunities for discovery. Each morning, the Frogs head outside for a bit of playtime before morning snack. On this morning, students discover a caterpillar, and shortly thereafter, a baby housefly. Science Sarah, our d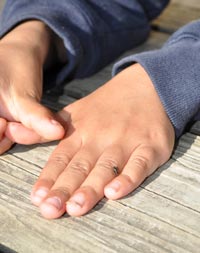 edicated science teacher, seizes the opportunity to expand the learning. She and a couple of students explore a field guide to determine what kind of caterpillar it is and into what it will evolve. The caterpillar is then captured in a jar with a magnifying glass lid, created specifically for viewing small insects. After the creature was shared with other students and researched, it was released back into the natural world.
Later that day, students also discovered a box turtle in the Toad Mountain play area.