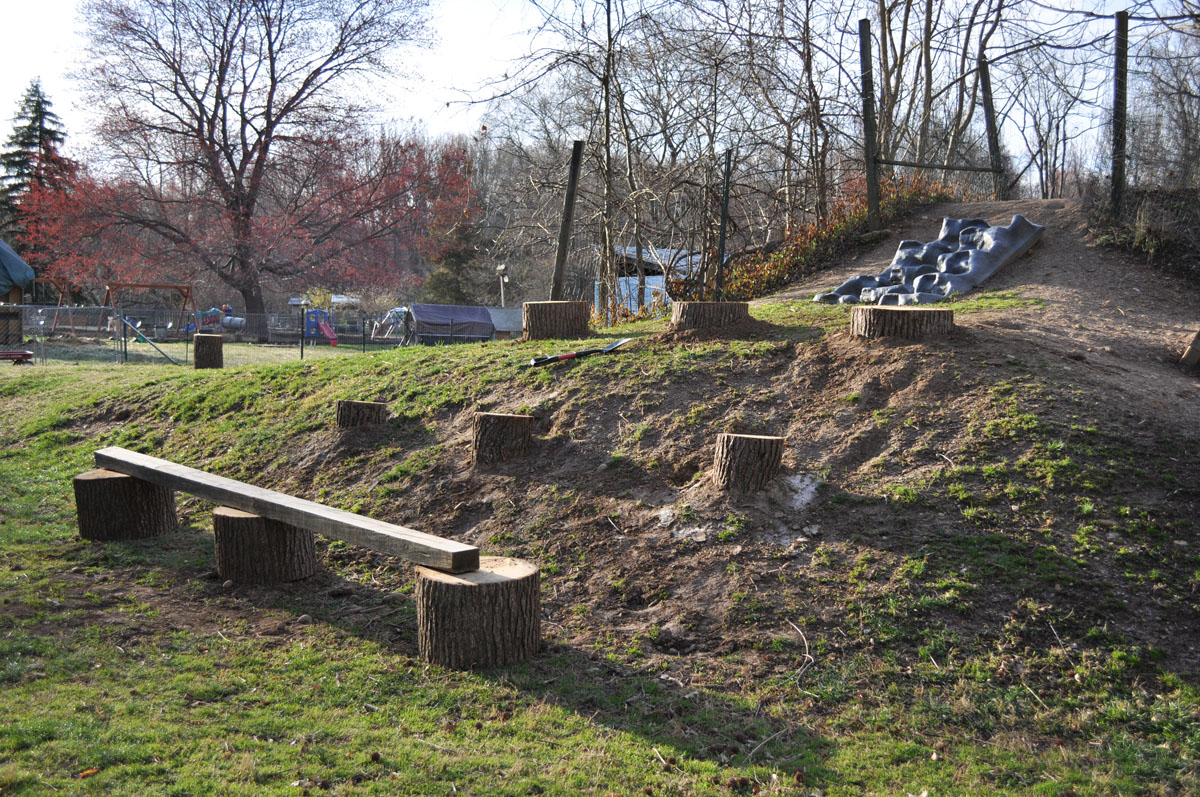 With Science Sarah in class, the Frog students divided up into 4 groups. Each group walked around the Frog Pond property looking for changes brough on by the Family Work Party on Saturday.
Wow! What a list we made!
The children were thrilled on Toad Mountain. They loved climbing all over the big stumps. There was a long 2×4 sitting across 3 stumps in the new amphitheater.  It was a balance beam challenge.
The mulch is nice and thick. No more mud and it's a safer landing!
Thank you parents for all of your hard work and for the donations of materials!